Everything You Need To Know About Ellen Degeneres
Dancing isn't a part of your average morning talk show, particularly bad dancing. This is just one of the twists on modern shows that comedian Ellen DeGeneres takes on her own talk show, The Ellen DeGeneres Show. This successful show launched in 2003, and has since featured Ellen's crazy dancing, as well as moves from her guests—including Barrack Obama.
The Louisiana native has quite the resume, and her talk show is just a portion of it. She is a stand-up comedian, as well as an actress. During the 1990s, she was featured in numerous television shows, and she had her own sitcom Ellen. The actress is also famous for her voice talents in movies like Finding Nemo, where she plays the loveable, yet forgetful fish Dory. Ellen was also a judge on American Idol for the 2010 season where she featured a softer side. Still, the show just wasn't the right fit for Ellen, and she quit after one season.
Ellen's personal revelations make the beloved comedian even more endearing. In 1997, she made her sexual orientation public after she announced her relationship with actress Anne Heche. Their relationship only lasted a few years. Since then, Ellen has found happiness with Portia de Rossi, and the couple wed in 2008 after the ban on same-sex marriage was lifted in California.
Ellen and Portia out in a Ferrari California (we assume it's a rental)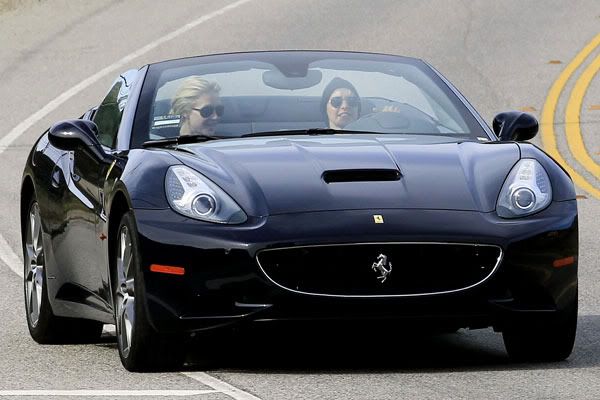 Ellen and Portia's Porsche Targa 4S
Ellen's Porsche
Ellen's Porsche 993